How To Prepare For Cold and Flu Season With Promina Health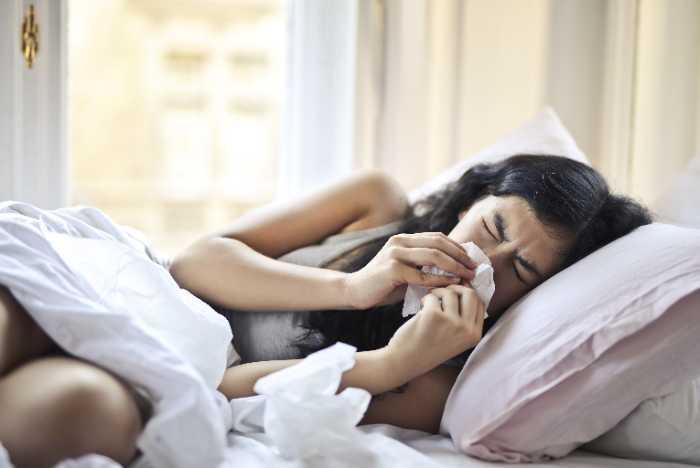 As the weather starts to cool down and we spend more time indoors, it's important to start thinking about how to protect ourselves from cold and flu season. There are a few simple steps you can take to reduce your risk of getting sick this season:
Wash Your Hands Often
One of the best ways to prevent the spread of germs is to wash your hands regularly and thoroughly. Be sure to wash your hands:
After coughing, sneezing, or blowing your nose
Before eating or preparing food
After using the restroom
After touching garbage or dirty surfaces
We recommend washing your hands for at least 15-20 seconds to remove any germs that might be present on the skin. If you cannot get access to warm water and soap, you can use an alcohol based hand sanitizer.
Cover Your Coughs and Sneezes
It's also important to cover your coughs and sneezes with a tissue or your sleeve, rather than your hands. This will help prevent the spread of germs to others. If you don't have a tissue handy, coughing or sneezing into your elbow is the next best thing.
Stay Home When You're Sick
If you are sick, it's important to stay home from work or school so that you don't spread your illness to others. Most people with colds can infect others starting one day before they have any symptoms and up to five days after becoming sick. So even if you're feeling fine, you could still be contagious.
If you have symptoms like a fever, sore throat, congestion, vomiting, a runny or stuffy nose, body aches, or a cough, it's best to stay home until it has passed. Don't forget to also test to see if you possibly have covid since it has similar symptoms and you may have come into close contact with someone that's infected. If you have severe symptoms, you might need to schedule an appointment with us to see if you require treatment or a prescription from one of our physicians. It's possible that other respiratory viruses may be behind the cause of your symptoms.
Get Vaccinated
The single best way to prevent the flu is by getting vaccinated each year. The vaccine works by helping to trigger your immune system to produce antibodies against the flu virus. These antibodies provide protection against the flu, allowing your body to fight off infection more effectively. Some factors that can affect how well a vaccine works include your overall health, age, and lifestyle habits like diet and exercise. The flu vaccine protects against three or four different flu viruses, depending on which vaccine is used. It takes about two weeks for the vaccine to become effective, so it's important to get vaccinated as soon as the vaccine becomes available in October or November.
These simple tips can help the prevention of you getting sick this cold and flu season. Wash your hands regularly, cover your coughs and sneezes, stay home when you're sick, and get vaccinated as soon as the annual flu vaccine becomes available in October or November. Promina Health is here to help keep you healthy all season long!